nyc jEWELRY WEEK X atelier d'emotion
In collaboration with NYC Jewelry Week, Brooklyn Metal Works, & R & Company, Atelier d'Emotion had the immense pleasure to participate in an exclusive multi-sensory "dinner", where courses served were jewelry and scents instead of food. Designed to fill senses not stomachs, eight exceptional jewelers hosted an intimate 4-course "meal" of the ingredients behind their work to small table of guests. To support the artists' presentations, we paired scents with each "course" of the dinner.
As the amuse-Bouche, Rachel Radar designed an experience related to the 7 chakras. Taking inspiration from each chakra, we paired Laubahn Perfumes Ridge with the Crown chakra, responsible for enlightenment and self will. The Third Eye chakra is about self reflection and intuition, grounded by santal notes of Bon Parfumeur 302. Laubahn Perfumes Sea Lily highlights the self expression and communication of the Throat chakra. The Heart chakra represents self acceptance and love, perfectly embodied by Source Adage Rosarium. As for the Solar Flexus chakra, fir, cedar and amber notes of Source Adage C'i'aan exemplifies confidence and reliability. The citrus heavy NOMO by Fragrance with Benefits activates the Sacral Chakra while the patchouli heavy Gamine Signature energizes the Root Chakra.
Brice Garrett works primarily with clay to emulate precious "gemstones". To highlight the cold, hard surface of his materials, we paired single notes of cement, rubber, and wormwood. Notes of calamus, wormwood, labdanum, and grey amber of Each Other by The House of Oud encapsulate the multi-faceted ceramic necklace presented as his final course.
Debra Rapoport uses found object and unconventional items to form her bold accessories. For Debra, we intentionally paired each ingredient with an unexpected element of scent. Plastic objects were paired with the smell of chocolate; paper materials were scented to smell like suede while her fabric wrapped nuts were paired with cold hard concrete. The leathery and woody Leather Shot by Olfactive Studio captures the colorful, tactile necklace crafted from all the aforementioned materials.
The presentation of Soull and Dynasty Ogun of L'Enchanteur consists of a journey of books, stories and dreams. We paired it with an intriguingly intense fragrance of volcanic smoke and island spice. Aka'ula by Source Adage beautifully disseminates the sisters' personal journeys in the art of jewelry design.
Primarily using hair as a medium, Melanie Bilenker's art jewelry was paired with the fresh, lush yet herbaceous and woody Gamine Signature by Gamine. "Ingredients" of vintage plastic viewfinders, pencil drawings, and hair were paired with notes of amber, tobacco, and musk.
The citrus and resinous quality of Mezcal Blanca by Kelly + Jones paired exquisitely with MJ Tyson's presentation of vintage boxes, stories, and a tray of metal jewelry, scented with a metallic accord. Lynn Batchelder's scratched photographs, graver tools and metal chips continues the metallic theme. Paired with the energetic Flashback in New York by Olfactive Studio, Tuscan leather lends warmth to her final course, a scratched metal necklace.
Taisha Carrington's Barbadian heritage plays a big role in her design process. Ocean breeze, mint, herb, moss, neroli, grapefruit, and black pepper scents accompanied each course that culminated with the voluptuous and enigmatic Ombré Indigo by Olfactive Studio.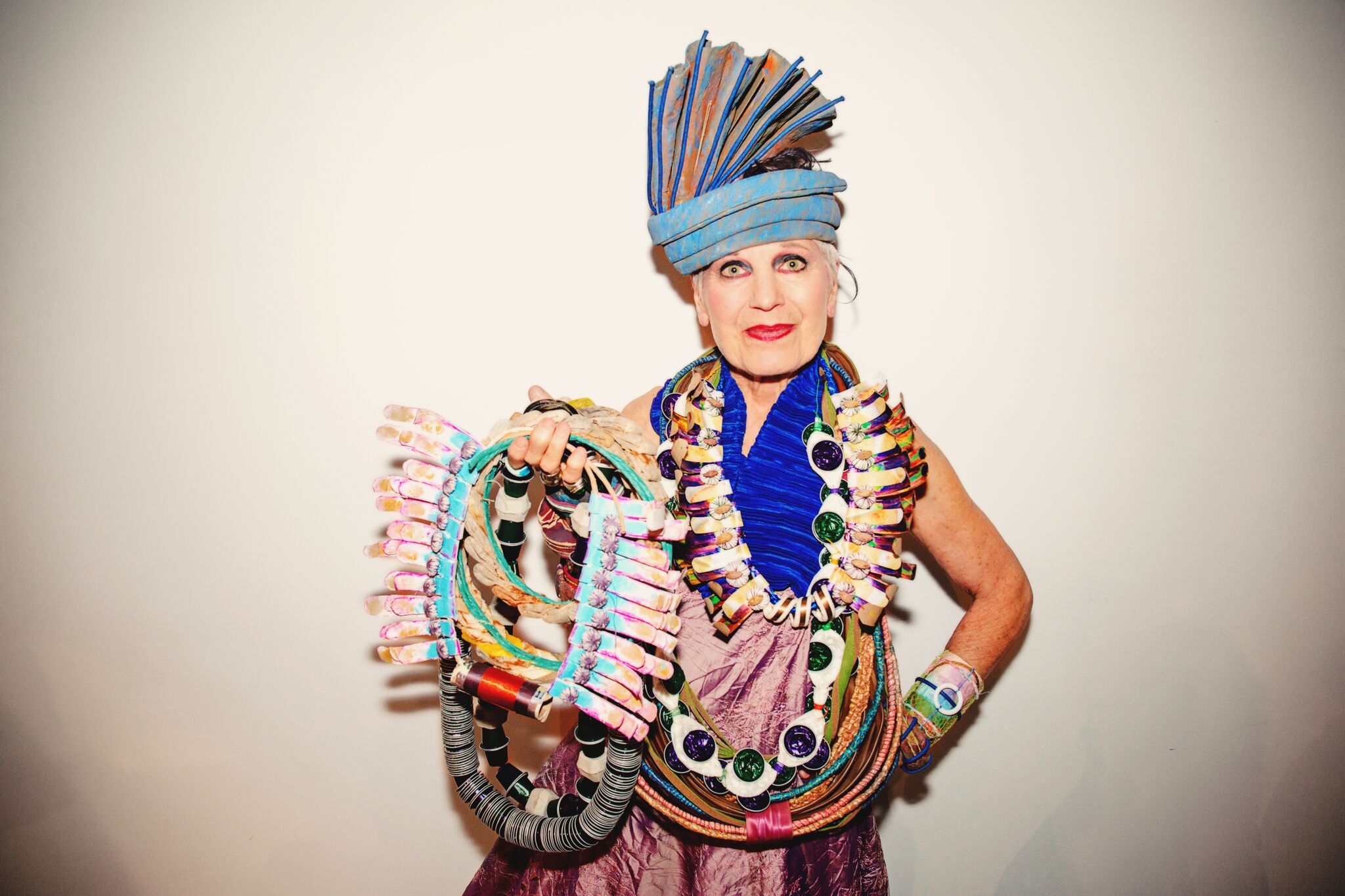 L'officiel Austria X atelier d'emotion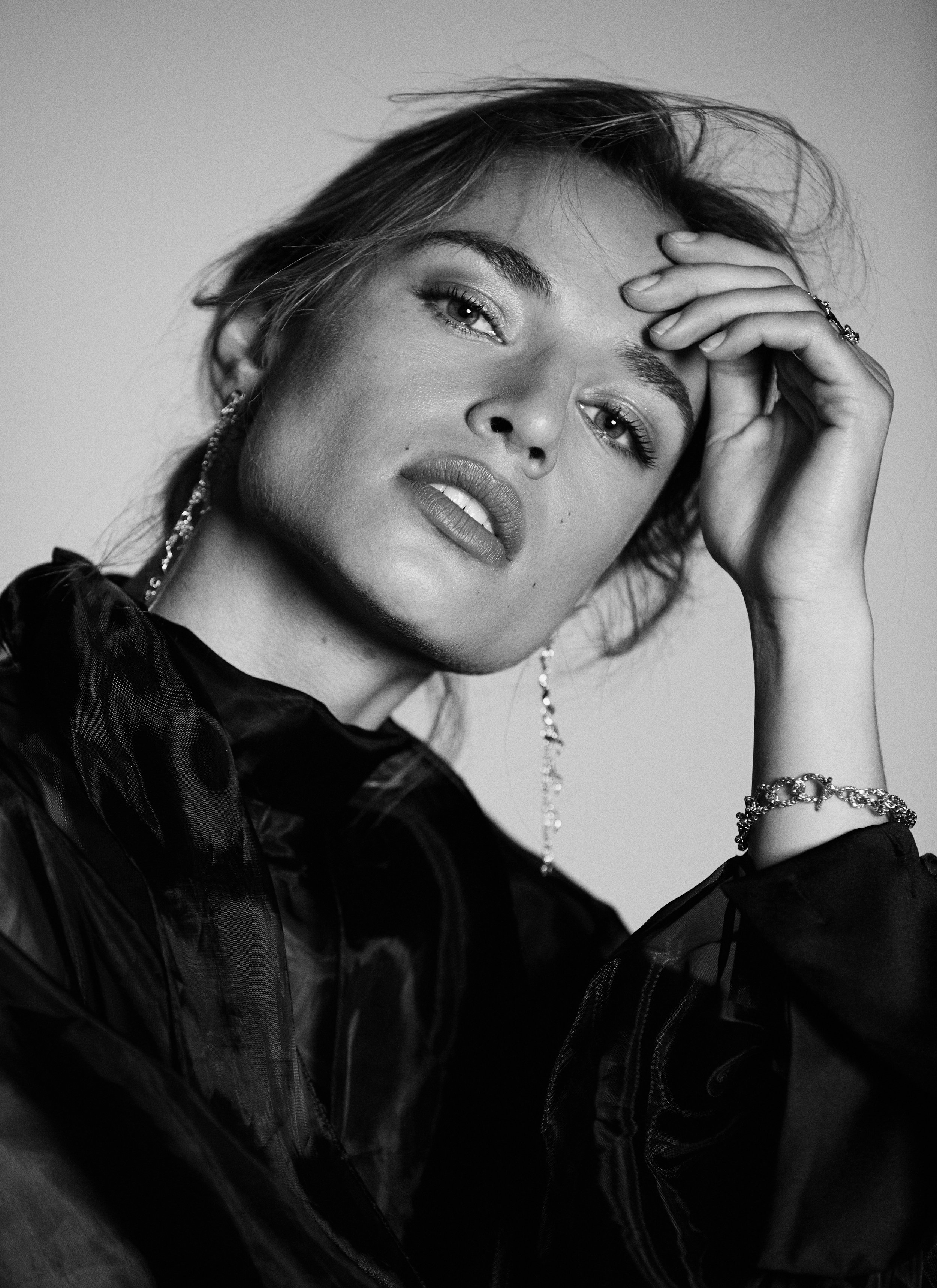 A carefree embodiment of an inspired sense of style known as Les Gamines. She's an exquisite beauty, free-spirited and cool. She possesses an encapsulated vigor akin to a disassociated form of character. What accompanies is an essence of refined, effortless vitality.
Team:
Photographer: Fernando Sippel @sippelphotography
Model: Aude Jane @janeaudedeville
Make up and hair : Ronaldo Escobar @ronandomakeup
Stylist: Desmond Zhengs @desmondzhengs