K8 Jewelry Yellow Gold Stacking Rings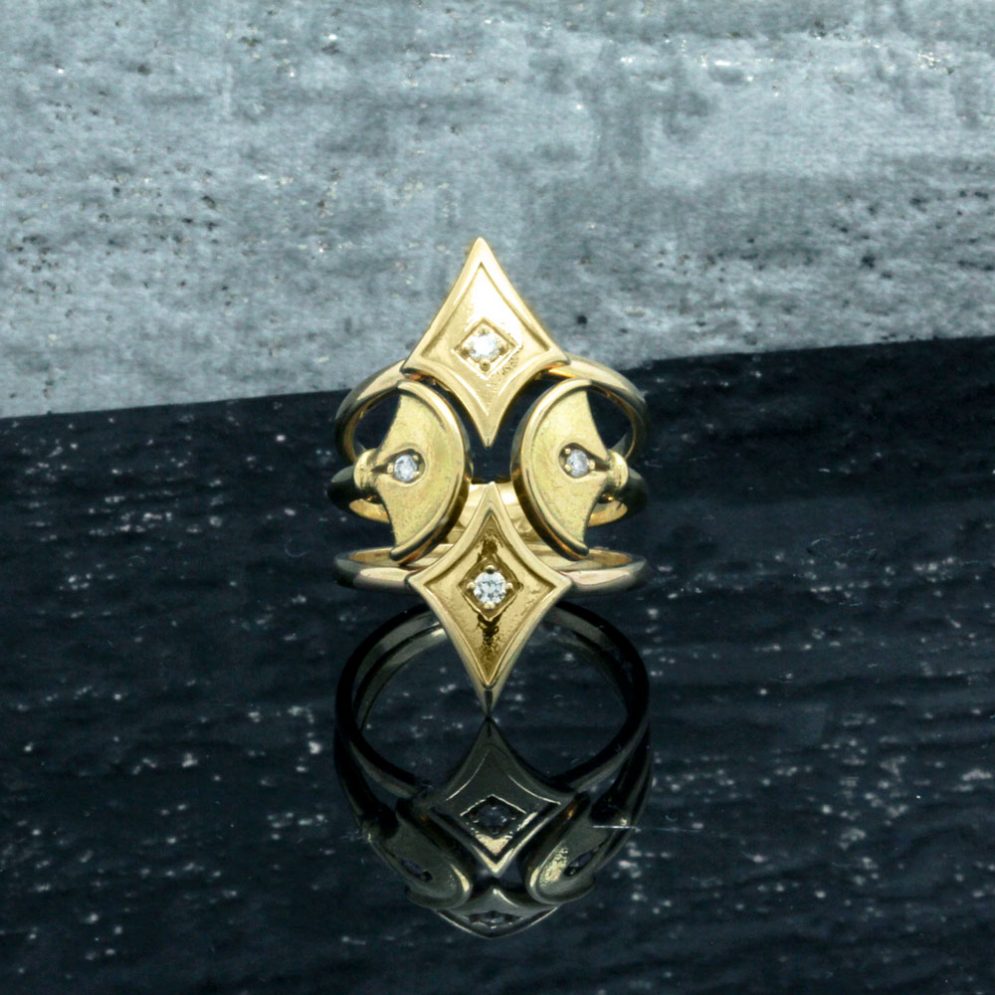 K8 Jewelry Yellow Gold Stacking Rings
YELLOW GOLD STACKING RING SET
Celebrate your strength! Invoke your inner super hero, your warrior queen. This Precious Time gold stacking ring set is like a shield that keeps you powerful and protected. With this stack, you get a stunning statement ring when worn together, as well as dainty little rings that have presence on their own or when worn with other favorite stackables you may have.
K8's Inspiration for her Precious Time Ring Set
The Precious Time fine jewelry collection is an ode to the power of time, with the main motifs shaped like a pendulum and minute hand. As the pendulum swings, it reminds us of the highs and lows we experience throughout life. Eventually, the pendulum will come to a rest in the center, where all is calm. This Precious Time stacking ring set is reminiscent of a shield – an armour to help you fearlessly overcome the lows of life and charge exuberantly towards the highs – and revel in every moment as you do.
Description of Gold Precious Time Ring Set
This Precious Time ring is available in 14 karat yellow gold with high-quality diamonds and colored gemstones.
14 karat gold: 7.5 grams

Diamonds: 0.10 total carat (VS, F-G color)